Hello,
I'd like to embed my List.ly in a Medium blog post. You're supposed to be able to do that through embed.ly, but when I try, I just get a normal link box in Medium.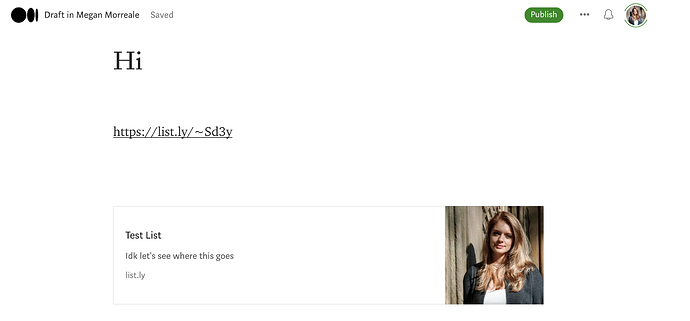 Medium doesn't support embed codes, but instead requires you to use a direct link.
https://help.medium.com/hc/en-us/articles/214981378-Using-embeds
Any help would be greatly appreciated.
Best,
Megan