Listly is social and we encourage you to build a collaborative list with contributions from peers. There are multiple ways to share your list with friends (and peers) to invite them to help you with your list.
1. You can simply use your favorite sharing tool (Chrome Extensions, buffer) while you are on your list page.
2. Alternately, after you make a list, towards the bottom of the list page, you should see options to share your list on social networks and invite your friends via email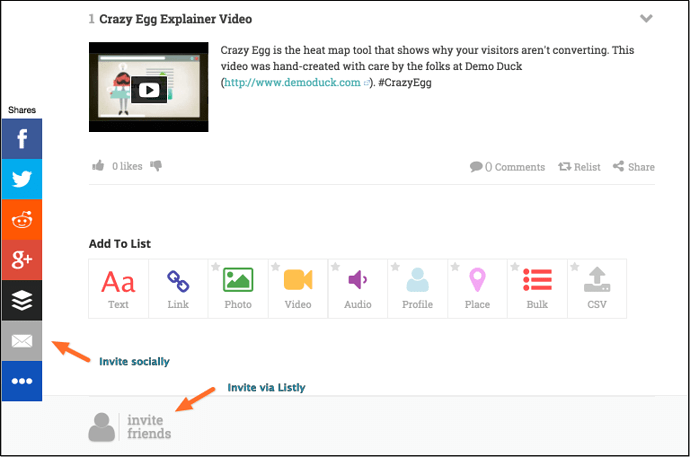 When you select Invite Friends, you can pick individual friends (Facebook/Google/Email) to invite to your list.