Listly comes with four ways of ordering the items in your list. They are:
CrowdRank. You ordering will depend on the voting by your readers. The highest voted items will move up to the top and the ordering will continuously change as people vote on items.

Curated. You manually fix the ordering by using our manual curate functionality

Alpha. Always in alphabetical order.

Newest. Newest will appear on top.
A new list is by default set to "CrowdRank". You can change the default to anything you wish.
Setting Default Ordering For Your List
To set the default ordering for your list, edit your list settings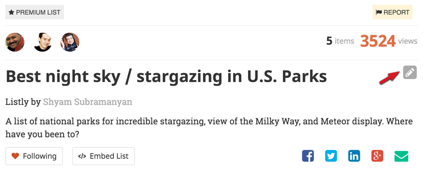 In the advanced tab, locate "Default Sort" dropdown and choose the default sort desired for your list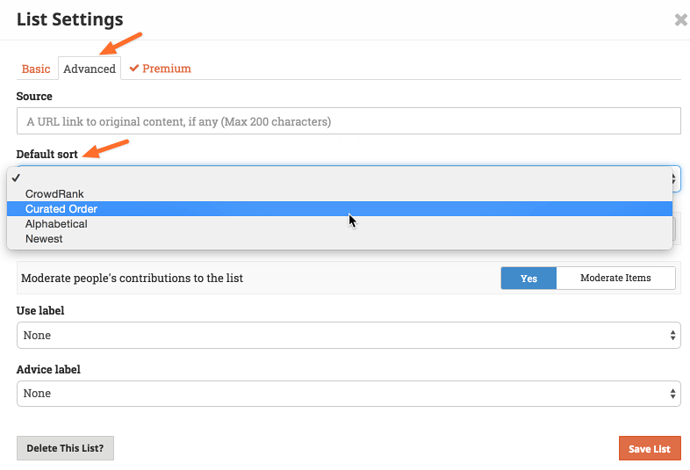 Ordering on the Fly
You and your readers can choose to see the list in various order on the fly while viewing the list