Below you will see a Listly Bookmarklet instruction video, and following the video will be the step-by-step instructions.
The bookmarklet is very simple to use and installs on any browser. With the Listly bookmarklet, you can:
You can add any webpage as an item to your list
It remembers the last list you chose, so adding multiple items is a cinch.
You can make a new list on the fly
It saves you time by extracts metadata from your chosen webpage
You can install the Listly bookmarklet from this page on Listly:
http://list.ly/about/bookmarklet
Once you have installed the bookmarklet, you can use it while your surf the web. Click on the bookmarklet while visiting any web page. For example, here's IMDB website with the Listly Bookmarklet installed in the bookmarks bar.

When you click on the bookmarklet, you see a popup window with metadata from the page extracted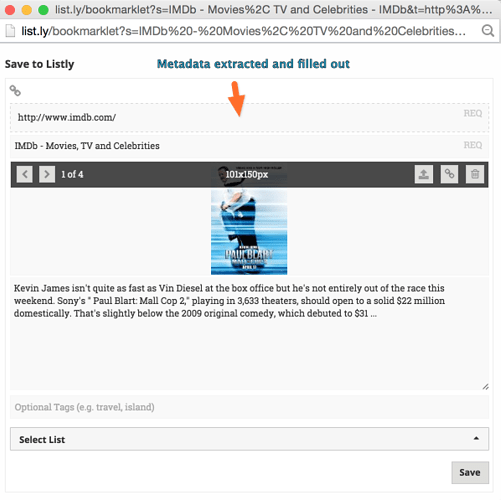 Make edits you need, including customizing the image and pick a list to save the item to. If you wish, you can make a new list right in that box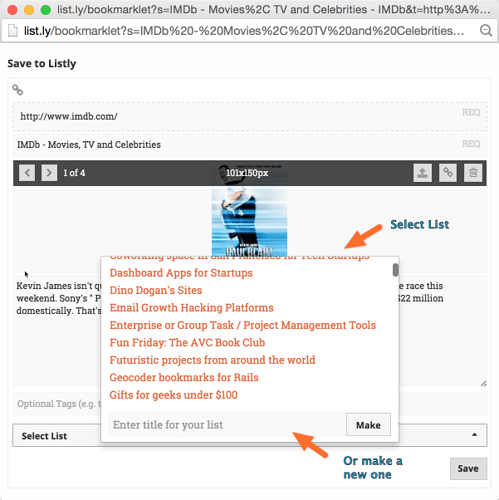 Hit "Save" to save the item to your list!